19 Whataburger Interview Questions (Thoroughly Answered)
As you anxiously prepare for your Whataburger job interview, your mind races with uncertainty. Do you have the right answers to their interview questions? Will you make a fool of yourself by stumbling over your words?
You know how much this opportunity means to you—a chance at your dream job, a steady source of income, and a step towards financial freedom. The last thing you want is to blow it by not being fully ready for their questions.
This blog post is your guide to walking into that Whataburger interview with confidence. We've compiled a list of common interview questions asked at Whataburger and provided sample responses so you can learn what they are looking for in a strong answer. With time to prepare using these examples as a blueprint, you'll be able to share your passion and experiences with confidence and clarity.
Don't leave your future to chance. Prepare now and seize this opportunity to launch your career. The Whataburger interview is within your grasp—let's get you ready to show them what you've got.
Whataburger Company Information
As you prepare for your upcoming Whataburger job interview, we encourage you to thoroughly research key facts about the company and commit this information to memory. Interviewers will likely ask you pointed questions about Whataburger's history, values, and business to assess your genuine interest and fit for the role. The more you can speak about Whataburger's story and differentiators with confidence, the more you will stand out as a top candidate.
To help empower your preparation, here are some essential Whataburger facts to know:
Founded in 1950 in Corpus Christi, Texas by Harmon Dobson.
Now headquartered in San Antonio, Texas with over 900 locations across 14 states in the US.
Specializes in high-quality burgers and sandwiches made to order. Signature items include the Whataburger Patty Melt, Breakfast on a Bun, and Chop House Cheddar Burger.
A strong company culture that values fresh, made-to-order food, friendly customer service, and community involvement. 'Whataburger Way' emphasizes accountability, growth, and entrepreneurial spirit.
Awards: Top Workplaces Culture Excellence award winner.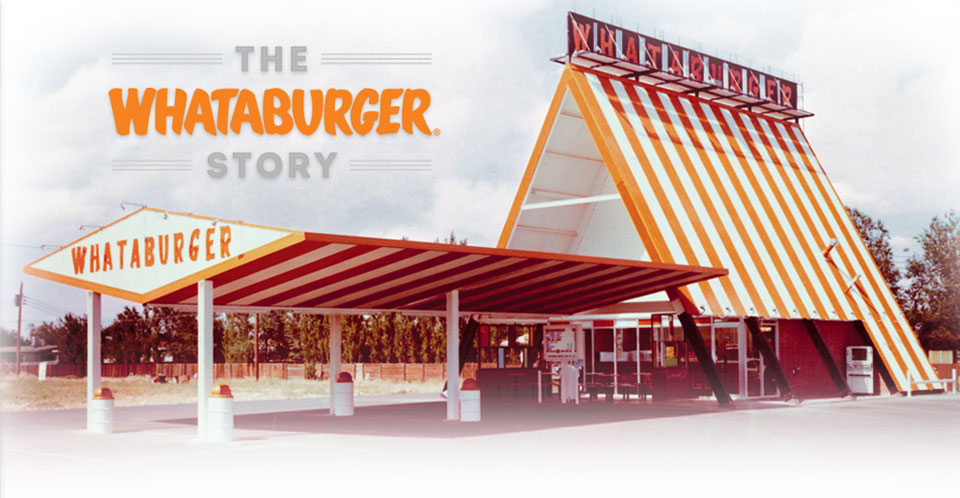 | | |
| --- | --- |
| Trade name | Whataburger |
| Type | Fast food restaurant |
| Founded | August 8, 1950 |
| Founder | Harmon Dobson |
| Headquarters | San Antonio, Texas, United States |
| Menu | Hamburgers, sandwiches, fries, milkshakes, etc. |
| Specialties | Whataburger, Whataburger Jr., Spicy Ketchup |
| Number of Locations | Over 900 locations in the US |
| Website | whataburger.com |
With these facts as a starting point and some additional research into the specific role and region you're interviewing for, you'll be able to speak authentically about why you're pursuing a position with Whataburger. Go get 'em! The time you invest now will pay off in your confidence and preparation.
Whataburger Mission Statement
Whataburger Interview Questions
Can you provide a brief overview about yourself?
This is your chance to make a great first impression and sell yourself as the ideal candidate for the job.
Here are some pro tips to help you stand out from the crowd:
Focus on relevant experience. Highlight any previous experience in the fast food/restaurant industry. Mention key skills that would be valuable for the role, e.g. customer service, operating cash registers, taking orders efficiently, and working as part of a team under pressure. Keep your response brief, around 30-45 seconds.
Express passion for the brand and role. Explain why you're excited about the possibility of working for Whataburger. For example, you can say you've always enjoyed the food and appreciate their commitment to quality and customer satisfaction. Convey genuine passion for the work you would be doing in the role.
Prepare 2-3 key points to highlight. Decide on 2-3 of your main qualifications, strengths, or experiences you want to highlight. For example, "I have over 2 years of experience providing friendly service in a fast-paced restaurant environment." Prepare and practice these key points ahead of time.
Share your enthusiasm. Whataburger wants candidates who will enthusiastically represent the brand. Share your upbeat attitude and smile to demonstrate you would be a great culture fit.
What motivates you to seek employment at Whataburger?
The interviewer is asking this question to assess your genuine interest and passion for working at Whataburger. They want to hire candidates who will be strongly motivated to excel in the role and contribute to the company's success.
As you answer, convey authentic enthusiasm for the brand and company culture. Mention specific aspects of Whataburger's mission or work environment that resonate with you. For example, you could highlight their focus on customer service or team-oriented atmosphere. Communicating a real understanding of and passion for the company's values and vision will convince the interviewer you would be a great fit.
To maximize your response's impact, weave in relevant experience and your key strengths. For example, if you have food service or hospitality experience, note how you can leverage that background to hit the ground running in this role and provide great customer experiences. If you are a strong team player, highlight how you thrive in a collaborative work setting and will work well with your coworkers to achieve team goals.
Discussing tangible skills and personality traits in the context of why you desire the position will make a compelling case for your application. With passion and a proven ability to meet the demands of the work, you have what it takes to succeed as a Whataburger team member.
Example Answer:
"What motivates me most to work at Whataburger is your commitment to delivering top-notch experiences to every customer. Having worked as a server at a busy restaurant for the past couple years, I understand the importance of fast, friendly service and enjoying the team atmosphere of a bustling food service environment. I share Whataburger's value of going above and beyond for customers and coworkers alike. My ability to stay positive under pressure, collaborate well with others, and get the job done would allow me to excel in this role. The opportunity to bring my experience to your team and be part of an amazing brand like Whataburger is very appealing to me."
The interviewer is trying to assess your work history, your ability to perform the job you are interviewing for, and your fit for the company culture.
To effectively answer this question, focus on your relevant experience and highlight your achievements in previous roles. Talk about specific tasks you've performed and the skills you've developed that would be transferable to the role you are interviewing for. It's also important to show enthusiasm for your previous work experiences and explain how they've prepared you for the position at Whataburger.
Example Answer:
"I have worked in the fast-paced food service industry for the past 5 years. My most recent position was as a team member at a local burger chain, where I honed my skills in customer service and teamwork. I was consistently recognized for my ability to handle a high volume of customers with a friendly and positive attitude. I'm excited to bring my experience and skills to Whataburger and continue to provide excellent customer service to all guests."
What unique skills and qualities do you possess that would make you a valuable asset to the Whataburger team?
The interviewer is asking this question to determine what unique strengths and talents you can bring to the table that would benefit Whataburger and contribute to your effectiveness in the role. They want to know what sets you apart from other candidates and gets you excited about the prospect of joining their team.
Some tips for answering:
Highlight relevant skills and experiences: Mention strengths that apply to the position and company culture. For example, if you have previous food service or customer service experience, highlight your ability to deliver great customer experiences.
Share your passions: Discuss what you're passionate about that could aid you in the role. For example, if you love finding ways to optimize processes to save time or money, mention your analytical mindset and problem-solving skills.
Explain why these would benefit Whataburger: Explain how your skills and strengths would be valuable to the company. For example, 'My passion for optimizing logistical processes would allow me to streamline daily operations to boost team efficiency and better serve customers.'
Here's an example answer:
"Two of my key strengths are my positive attitude and ability to connect with customers. I have 5+ years of customer service experience, so I'm adept at reading people and addressing concerns with a smile. I also have a gift for learning quickly. For example, at my current job, I mastered the POS system and menu within a week. I'm constantly seeking ways to improve and would love the opportunity to bring my service-oriented mindset and ability to thrive in a fast-paced environment to the Whataburger team.'"
How long do you envision yourself working at Whataburger if you were to be hired?
This question is not just a simple inquiry about your future plans, but rather, the interviewer is trying to assess your level of commitment and dedication to the company.
Here are a few tips to help you effectively answer this question.
First, show that you have a genuine interest in the company and the role you are applying for. Demonstrate your understanding of Whataburger's culture, values, and vision, and express how you align with these. Secondly, be honest and realistic about your career goals and aspirations, but also convey your willingness to stay with the company for a meaningful period of time, assuming that the company is a good fit for you.
With these points in mind, a potential answer to this question could be:
"I see myself working at Whataburger for the long term. I am impressed with the company's commitment to providing high-quality food and customer service, and I am eager to be a part of the team that helps drive the company's success. I believe that with the right fit, I can grow and develop professionally with Whataburger, and I am committed to making a positive impact while I am here."
Can you describe your future career aspirations over the next 5 years?
As a candidate interviewing with Whataburger, the interviewer is asking about your future career aspirations to assess your vision, goals, and motivation as an employee. The interviewer wants to see that you have thought about your future at the company and have concrete objectives to work towards.
To best answer this question, first discuss how you are eager to grow your career at Whataburger over the next several years. Highlight relevant skills and experiences you would like to further develop in a position with more responsibility. Then, express your overarching aspiration, such as a managerial role where you can utilize your leadership abilities or a position where you can train new team members and help them advance their careers.
For example, you could say:
"Over the next 5 years, my goal is to take on more responsibility at Whataburger and advance into a leadership position. I hope to refine my management and communication skills by mentoring new employees and delegating critical tasks. My key objective is to work towards a Shift Leader role, where I can use my experience to achieve team goals and help others reach their full potential. I'm passionate about leadership and career development, so I would appreciate the opportunity to grow with Whataburger into a role that allows me to have a greater impact on the success of the team and the company.'"
What do you understand about the brand and culture of Whataburger?
As you prepare for your Whataburger interview, be ready to show off your knowledge of the brand and company culture. The interviewer's goal in asking this question is to assess how well you've done your homework on the company and whether your values align with theirs.
To effectively answer this question:
Research Whataburger's brand, mission, values, and culture. Familiarize yourself with their focus on fresh, made-to-order burgers and friendly customer service.
Highlight aspects of the brand and culture that appeal to you and align with your own values. For example, mention their commitment to quality ingredients and customer satisfaction. Explain why these values resonate with you.
Share your passion for delivering a great customer experience. Express your enthusiasm for being part of a team that prioritizes service with a smile.
Discuss how you would contribute to and uphold the Whataburger culture if hired. For instance, say you would bring a positive attitude and strong work ethic to provide fast, fresh, and friendly service to every customer.
Here's an example answer:
"I researched Whataburger and was impressed with your commitment to fresh, customized burgers and exceptional customer service. Your focus on using quality ingredients and creating a welcoming atmosphere aligns with my own priorities of delivering a rewarding experience. I have always been passionate about serving others, and if hired, I would contribute to your culture through a strong service mentality, teamwork, and maintaining a positive attitude. Like Whataburger, I believe every customer interaction matters and I would work hard to provide fast, delicious meals and friendly smiles to every guest."
By showing you understand and connect with Whataburger's brand and culture, you'll prove you're a great fit for the role and the company.
What does good customer service mean to you?
This interview question is asked to assess your customer service orientation and passion for delivering a great experience. The interviewer wants to determine if you have the mindset and enthusiasm necessary to serve Whataburger customers and uphold their brand values.
To answer effectively:
Explain that good customer service is your top priority and something you take pride in providing.
Highlight relevant experience delivering friendly, fast, and helpful service. Mention key soft skills like active listening, patience, and empathy that enable you to serve customers well.
Express a genuine interest in customers and desire to address concerns or exceed expectations. Convey that you enjoy interacting with and assisting people.
Here is an example answer:
"Good customer service means ensuring every customer leaves happy. I pride myself on delivering a great experience and truly value each customer interaction. Whether addressing issues or taking orders with a smile, I listen actively, respond helpfully, and maintain a positive attitude. With 5 years of experience providing friendly fast service in a busy environment, I've honed the soft skills and enthusiasm required to represent a brand like Whataburger. Nothing is more important than customers, and I would appreciate the opportunity to bring my passion for service to your team and customers."
Can you give an example of how you have effectively managed challenges in a fast-paced setting?
As a fast food establishment, Whataburger values employees who can think and act quickly on their feet to manage a high-volume, fast-paced work environment.
This interview question is assessing your ability to do just that. The interviewer wants to know if you have the composure, problem-solving skills, and resourcefulness required to overcome obstacles and unexpected issues that may arise.
To answer this question, draw upon past experiences that demonstrate those key qualities, emphasizing how you assessed the situation, reacted promptly, and resolved problems or delays efficiently.
For example, you could say:
"In my previous role as a server at a busy restaurant, there were times when the kitchen got backed up and multiple customers' orders were delayed. In those situations, I remained calm and took initiative to get things back on track. I reorganized how tickets were queued to prioritize delayed orders, communicated with both the kitchen staff and customers about estimated wait times, and jumped in to help deliver food and bus tables so other servers could focus on serving. While challenging, navigating those busy periods demonstrated my ability to think and react quickly under pressure to resolve problems and ensure great customer service."
Can you explain the characteristics of being a team player?
As a potential Whataburger team member, it's important to understand the characteristics of being a team player. This interview question is designed to assess your ability to work well with others and understand the values and principles that Whataburger values in its employees.
To effectively answer this question, highlight your ability to communicate effectively, collaborate with others, take initiative, and support your team members. Emphasize your ability to prioritize the success of the team over your own individual accomplishments.
Here's an example answer:
"Being a team player to me means being able to effectively communicate with my team members, listen to their ideas and concerns, and work together to achieve our goals. I believe in taking initiative and being proactive in supporting my team, even if it means stepping outside of my designated role. At the end of the day, the success of the team always comes first and I am committed to doing my part in making that happen."
Can you discuss any areas of weakness you have?
The interviewer is asking you to discuss your areas of weakness to assess your self-awareness and honesty. Whataburger wants employees who can recognize their own limitations, and who are committed to continual learning and improvement. To answer well, acknowledge a genuine weakness that is unrelated to the core requirements of the role, and explain the steps you are taking to address it.
For instance, you might say:
"I'm still learning to delegate when leading a team project. I want everything to be done perfectly, but I realize that empowering others to act and holding them accountable is key. My manager has given me opportunities to lead more team projects, and I've been working on being clearer in delegating tasks and providing feedback."
OR
"My technical skills are not yet where I would like them to be, so I try to stay up-to-date with developments in my field. For example, I recently took an online course to strengthen my knowledge of [relevant technical skills]. I know that to excel in this role, ongoing learning will be essential, and it's a commitment I very much look forward to."
For a role at Whataburger, the interviewer wants to see that you can effectively troubleshoot issues and find solutions in a fast-paced, customer service-oriented environment.
To answer this question, first describe a specific work-related problem that challenged you, but that you were able to resolve. Explain the situation and obstacles, then walk through your systematic approach to addressing the problem. Highlight key skills, like actively listening to understand all sides of the issue, evaluating options, and collaborating with others to execute a solution. Most importantly, convey a positive, composed attitude.
As an example, you could say:
"A challenging situation I encountered was when a new promotional offer led to an unexpectedly high volume of customers and orders, straining our short-staffed team. However, I stayed positive and broke down the problem. I reassigned responsibilities to avoid bottlenecks, asked coworkers if they could stay later, and delegated some tasks to newer team members to increase bandwidth. Through clear communication and teamwork, we were able to serve all customers promptly and the promotion was a success. This experience reinforced how remaining poised under pressure and leveraging a methodical approach can overcome difficult problems."
By preparing a structured response that emphasizes relevant skills and a customer-first attitude, you'll convey why you would be a great fit to handle challenging situations at Whataburger.
How would you respond to a customer who is dissatisfied with their order?
This Whataburger interview question about handling a dissatisfied customer is asked to assess your customer service skills and composure under pressure. The interviewer wants to see that you are able to listen to the customer's complaint, empathize with their frustration, take responsibility, and find a resolution in a calm, respectful manner.
To answer this question effectively, don't be defensive or argue with the hypothetical customer. Instead, acknowledge their feelings, apologize for the poor experience, and be solution-focused.
Here is an example answer:
"I understand the customer is upset, and they have every right to be. I would say something like: 'I apologize for the poor service and food quality. That is unacceptable and not up to our usual standards. Please let me make this right.' I would listen to their specific complaint and show empathy through words and body language. If their order was wrong or delayed, I would offer a replacement promptly and refuse payment as an apology. For any rude or hostile customers, I would remain patient and never react angrily or take their frustration personally. My goal is to remedy the situation, leave the customer satisfied, and uphold Whataburger's commitment to great service."
Would you be comfortable working for extended periods of time on your feet?
As a fast food restaurant, Whataburger requires a lot of standing and moving around during shifts to serve customers promptly and efficiently. The interviewer is asking if you would be comfortable with this physical aspect of the job to assess if you have the physical endurance and stamina required for the position. To answer effectively:
Explain you understand the fast-paced, on-your-feet nature of the work. Highlight any relevant experience you have with physically demanding jobs or tasks that demonstrate your capability. Emphasize a strong work ethic and your ability to push through fatigue to get the job done. Mention you are someone who thrives under pressure and fast-paced environments.
For example:
"Yes, I would be comfortable working extended periods on my feet. In my previous role as a server at a busy restaurant, I was consistently moving and on my feet for 8 hour shifts to provide the best customer service. I have the endurance and drive to do whatever it takes to get the job done, even if that means being on my feet for a long time. I work well under pressure and time constraints, so the fast pace of Whataburger would be a great fit for my work style."
Can you describe a time when you provided exceptional customer service?
The interviewer is asking about a time you provided exceptional customer service to assess your abilities in this critical area. Customer service is the lifeblood of Whataburger's business, so they want to hire candidates that have a genuine passion for serving customers and going the extra mile.
When answering this question, be authentic and highlight what motivates you to provide great service. Explain how you anticipate and address customer needs, take ownership of issues, and maintain a positive attitude. Start your answer by setting up the context for the situation and explain the customer's needs or issues.
As an example, you could say:
"One time, a customer came in during a busy lunch rush, clearly in a hurry. After ordering, I noticed she had three young kids with her who were restless and eager to dig into their kid's meals. Knowing how stressful it can be to wrangle little ones while trying to quickly pick up food, I expedited her order and brought everything out as soon as it was ready. With a big smile, I got down to eye level with the kids and told them their meals were 'extra special,' handing them their toys and napkins. The customer was extremely grateful for how I prioritized her order and acknowledged her kids. Going the extra mile to bring a moment of joy to a family's busy day is why I love providing great service."
Mentioning how you anticipate needs, take initiative, and maintain positivity shows the interviewer you would be a great culture fit and asset to Whataburger's service team. With this approach, you can feel ready to share your authentic customer service experiences and highlight why you would excel in this role.
How would you address a situation where you have a conflict with a co-worker?
The purpose of this interview question is for Whataburger to assess your conflict resolution skills and teamwork abilities. As a fast food service, employees work closely together under stressful conditions, so the ability to handle disputes professionally and continue collaborating is crucial.
By asking how you would address conflict with a co-worker, the interviewer wants to see that you can remain composed, address issues directly yet sensitively, and find a solution that satisfies both parties so that the team's performance won't be impacted.
To answer this question effectively, first emphasize that you would address the conflict promptly and directly with your co-worker to avoid resentment. Explain that you would do so privately and respectfully, listening to their concerns and perspectives with an open mind. Note that you would focus on the specific issues, not personal attacks, and work together to understand each other's viewpoints and find common ground and a compromise. Highlight your ability to communicate clearly, be flexible, and commit to a resolution that benefits the team's dynamics and productivity. Finally, reiterate your awareness of the fast-paced Whataburger environment and your dedication to resolving co-worker conflict swiftly while maintaining a positive work atmosphere.
Example Answer:
"If I had a conflict with a co-worker, I would ask to speak with them privately as soon as possible to address the issue directly yet sensitively. In our discussion, I would listen to their concerns actively and openly acknowledge their perspectives. The goal would be to isolate the precise issues, not make personal attacks, and then work collaboratively to understand each other and identify an agreeable solution. Strong communication, open-mindedness, and compromise are key. Recognizing the fast-paced nature of Whataburger, I would be committed to resolving the conflict efficiently while preserving a constructive team environment so that we could then refocus on our shared work goals."
What methods would you use to ensure that customers receive the highest level of service possible?
As a fast-paced fast food restaurant, providing excellent customer service is crucial to Whataburger's success. This interview question is evaluating your customer service skills and ability to go above and beyond for customers.
The interviewer wants to see that you have a proven track record of delivering outstanding service and are committed to doing so.
Some ways to convey this:
Highlight relevant experience. Reference previous roles where you consistently provided superior service. Share 1-2 specific examples of going the extra mile for a customer.
Emphasize a service-oriented mindset. Explain that you view customer service as the priority and are focused on the customer experience. Discuss how you proactively anticipate and address customer needs.
Offer actionable approaches. Explain methods you would implement, e.g. actively listening to customers, taking ownership of issues, following up to ensure satisfaction, recognizing repeat customers, coaching staff on best practices, etc.
Express a passion for service. Convey genuine enthusiasm for serving customers and making their experiences positive. Share why providing excellent service is important to you.
Here is an example answer incorporating the above:
"In my previous role as a server, I consistently received praise for my customer service skills. For example, I once noticed a customer waiting for a while to place their order, so I brought them water and breadsticks on the house to make up for the delay. Going above and beyond in simple but meaningful ways is key. At Whataburger, I would bring this same service-oriented mindset. I would actively listen to understand each customer's needs, take ownership of any issues, follow up to ensure satisfaction, recognize repeat customers, and coach staff on providing quick, friendly service. Exceptional customer experiences are my priority, and I have the experience and passion required to deliver the highest levels of service possible."
With this approach, you can feel confident in your ability to wow the interviewer with your customer service dedication and land the role.
What is your availability for work hours?
As a fast food restaurant, Whataburger operates on tight schedules with consistent workflows that require reliable employees. The interview question about your availability is asked to determine if you would be a good fit for the demanding schedules and hours. The interviewer wants to know if you have open availability, especially for early morning, late evening, weekend, and holiday shifts when Whataburger is busiest.
To answer, express a willingness to work flexible hours to meet the restaurant's needs. Mention any constraints upfront, then focus on your open availability and reliability.
For example:
"While I do take a college class a couple of evenings a week, the rest of my schedule is very open. I'm an early riser and happy to take on opening shifts or work weekends and holidays when needed. I understand the demands of the food service industry and am committed to being a reliable, dedicated team member with whatever hours are required."
What compensation range are you targeting for this position?
When the interviewer asks about your desired compensation range for a position, they are trying to assess if your expectations align with the budget they have for the role and if you have a clear understanding of the market rate for similar positions.
It is important to keep the following tips in mind:
Do your research: Before the interview, research the average compensation range for the position you are applying for in the company's location. This information can be found online through websites such as Glassdoor, Payscale, or the Bureau of Labor Statistics.
Consider the total compensation package: In addition to your salary, consider other benefits such as health insurance, paid time off, bonuses, and other perks offered by the company. These can have a significant impact on your overall compensation package.
Be flexible: While it's important to have a good understanding of the market rate, it's also essential to be open to negotiation. Be flexible and willing to discuss compensation with the hiring manager.
Be honest: Be straightforward about your desired compensation range, but avoid naming an exact number. Instead, provide a range that is based on your research and takes into account your skills and experience.
A solid example answer to the question of desired compensation range might sound like this:
"I understand that the market rate for this position typically falls within the range of [Insert Salary Range]. However, I am open to discussing the total compensation package, including benefits and other perks, to determine what would be a fair and equitable arrangement for both myself and Whataburger."
Questions to Ask the Interviewer in Whataburger Interview
As your job interview comes to a close, the interviewer will inevitably ask if you have any questions for them. This is your opportunity to leave a lasting impression. The questions you ask demonstrate your enthusiasm for the role, your curiosity about the company, and your ability to think critically.
Asking insightful questions shows your interest in the position and the company's needs, not just your own. Prepare some questions in advance that relate to the specific role and company.
For example, if interviewing for a management role, you may ask, 'What are the current challenges facing the management team?' or 'What qualities do you look for in strong leaders for Whataburger?' If there are growth opportunities, ask 'What career paths have previous employees in this role taken?'
Here are some additional questions to consider asking:
What do you enjoy most about working for Whataburger?
What is the company culture like?
What is the career trajectory for this position?
What are the current goals or initiatives for the department/company? How does this role contribute to those?
What is your vision for how this role will evolve over the next few years?
What training or development opportunities are available for this position?
What is the timeline for making a hiring decision? When may I expect to hear from you?
Asking questions shows your enthusiasm and confidence. Prepare some in advance and listen to the conversation to find opportunities to ask other questions relevant to the role and company.
Leave the interview feeling empowered that you have the knowledge to determine if the opportunity is the right fit for your skills, experience, and goals.
Whataburger Hiring Process
As someone looking to join the Whataburger team, here's what you can expect during the hiring process.
After submitting your application online, you'll receive an email confirmation that Whataburger has received your application. While the interview process can take some time, most candidates will receive a response, whether positive or negative, within 1-2 weeks.
If your application is selected to move forward, you'll first have a brief phone interview with a hiring manager. This informal call will take around 15-20 minutes and allows Whataburger to verify the details of your application and ensure you have open availability that fits their scheduling needs.
If the phone interview goes well, you'll be invited to an in-person interview at your nearest Whataburger location. This face-to-face meeting will last around 30-45 minutes and allow the interviewer to get to know you better. Be prepared to discuss why you're interested in working for Whataburger, your relevant customer service experience, and your key strengths and weaknesses. Showcasing a positive attitude and team-focused work ethic is important.
Assuming the in-person interview is successful, you'll be sent a background check to fill out. Once the background check comes back clear, you'll receive a formal job offer from Whataburger. If you accept, you'll be invited to attend an orientation and training period to prepare you to provide Whataburger's signature style of fast, friendly service.
Overall, stick to the process and try not to get discouraged if you don't hear back immediately. Whataburger receives a high volume of applications and wants to make sure they find the very best candidates to join their team. If you present yourself professionally, share a genuine passion for the work, and embody Whataburger's values, you'll have a strong chance of being selected. Good luck!
Whataburger Interview Tips
What to Wear to Whataburger Interview
You've landed an interview for your dream job at Whataburger. Now you need to determine what to wear to make a great first impression.
As with any interview, it's a good idea to do some research into the company culture and typical dress code. For Whataburger, you'll notice employees wear uniform polo shirts and khaki pants or shorts. To convey that you're a good fit for the brand and role, emulate this casual but put-together style.
For entry-level restaurant positions like team members or team leaders, wearing khakis or dark jeans, a solid-colored polo shirt, and close-toed shoes is a safe bet. Avoid super casual clothes like t-shirts, shorts, or flip-flops. If interviewing for a managerial or corporate position, dress a step up in business formal attire.
Presenting yourself in an outfit similar to Whataburger's uniform shows you understand and can adhere to their culture and standards. But ultimately, wear something that makes you feel confident and comfortable.
Every role and location is different, so if you're unsure, it's perfectly fine to ask for clarification on the typical dress code. Go in there with a smile, be your authentic self, and show them why you'd be a great addition to the Whataburger team.
Conclusion
In conclusion, understanding the most common interview questions asked by Whataburger can give you a huge advantage in your job search. By preparing thoughtful and insightful answers to these questions, you can showcase your skills, experience, and enthusiasm for the role.
However, even after a successful interview with Whataburger, don't stop there! Keep sending applications to companies like In-N-Out Burger, Five Guys, Sonic, Burger King, McDonald's, Jack in the Box, and Shake Shack. By continuously putting yourself out there and demonstrating your value, you increase your chances of finding a job that you love.
Remember, confidence and persistence are key in any job search, so stay motivated and focused on your goals. With the right approach, you can make your dream of working at Whataburger or a similar company a reality.